The new trans-disciplinary, audio-visual performance of NORIENT mixes and manipulates music, sounds, noise and voices from Switzerland.
«Sonic Traces: From Switzerland» portraits the concise and formative sound sources and musicians of Switzerland. «Sonic Traces» is a performance-, internet- and radio- project. In this trans-disciplinary audio-visual performance, scientists, sound- and video- artists assemble music, sound, images, interviews and background text into a dense collage of sound and vision. In our on-line dossier on norient.com and on Radio RaBe (from summer 2012), various authors will be introducing Swiss music and sounds with articles and podcasts in German, English and French.
«Sonic Traces» explores, to what extent Switzerland is participating in an increasingly globalised and digitalised world and to which extent it remained the idyllic rural alpine country, that many Swiss define as their homeland. What are the most concise sounds of Switzerland? Is Swiss music a global exemption or does Switzerland sound – for example – like Sweden? How is Swiss music perceived outside its boundaries? How does Switzerland sound? What are those sonic sources telling us about 21st century Switzerland?
Through this case study «Switzerland» Norient asks some of the important questions ouf our increasingly digitized, globalized and urbanized world:
How do musicians process «place» and «locality» in music today? Is such an attempt compelled to elicit stereotypical and exotic music?
«Sonic Traces: From Switzerland» premiered with a preview at Frankfurt Book-Fair 2011. The final performance is going to start from May 2012 with a small Swiss tour. Whenever possible, Thomas Burkhalter, Michael Spahr and Simon Grab of NORIENT work together with guest artists and musicians. «Sonic Traces» is performed in German, English or French.
> 19.10.2012, Sound in Media Culture, Milano
Enquiries and booking of additional performances, please contact us on contact@norient.com!

Past performances
> 13.10.2011, preview, Frankfurt Book-Fair 2011
> 21.4.2012, Innenhof PROGR, Bern (Kurzversion «Bloch» mit dem Künstlerkollektiv Com&Com)
> 16.5.2012, Walcheturm, Zürich (Digital Brainstorming)
> 17.5.2012, Palace, St. Gallen (Digital Brainstorming)
> 18.5.2012, Kino der Reitschule, Bern (Digital Brainstorming)
> 20.5.2012, Haus für Elektronische Künste Basel (Digital Brainstorming)
> 31.08.2012, Theater Spektakel, Zürich (Mit Kate Wax, Bit-Tuner und Dave Phillips)
> 01.09.2012, Theater Spektakel, Zürich (Mit Müslüm, Kara Sylla Ka, Gustavo delux
> 02.09.2012, Theater Spektakel, Zürich (Mit Mosibuebä, Grauton, Han Sue Lee Tischhauser
> 28.09.2012, Schlachthaus, Bern
> 29.09.2012, Schlachthaus, Bern
Contributing musicians and artists
> Superterz, Zürich
> Simon Berz, Zürich
> The National Fanfare of Kadebostany, Genf
> Ruedi Häusermann, Lenzburg
> Joke Lanz, Berlin
> Ot Asoy, Bern
> Joy Frempong, Berlin
> Stini Arn, Bern
> Imperial Tiger Orchestra, Genf
> Eidgenössisches Jodelfest, Interlaken
> Festival Alpentöne, Altdorf
> Praed, Beirut/Bern
> Da Cruz, Bern
> Jonas Kocher, Biel
> Reverend Beat-Man, Bern
> Round Table Knights, Bern
> Dieter Ringli, Aathal-Seegräben
> Kara Sylla Ka, Genf
> Yang Jing, Aarburg
> Wael Sami, Bern
> Meduoteran, Trimbach
> Festival Ear We Are, Biel
> La Gale
> Tim & Puma Mimi
> Kate Wax
> Bittuner
> Cyril Schläpfer,
> Filewile
> Maria Gerig
> Malcolm Braff
> Duo Diatribes
> Mosibuebä
> Matthias Kuhn
> Steamboat Switzerland
> Copy & Paste
> Marc Stucki
> Marc Kilchenmann
> Boris Previsic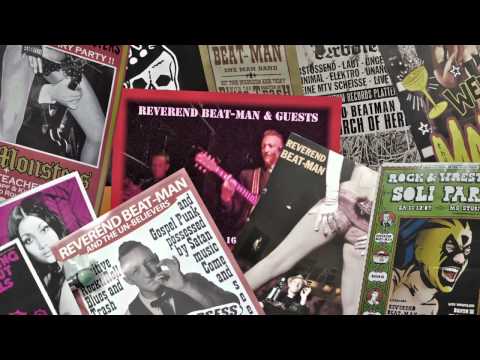 Further portraits are in preparation. Amongst others:
Navel, Iokoi, Blablador, Manuel Stahlberger, Geigenbauschule Brienz, Hula Honeys, Galoppierende Zuversicht, Alex Eugster, Fonoteca Lugano, Tattoo-Shows, Peter Roth, Creaked Records, Haus der Volksmusik Altdorf, Ensemble Phoenix, Elvira Glaser, WebTV, Patricia Bosshard, Festival Rümlingen, Hans Feigenwinter, Dimlite, Young Gods, Kutti MC, Carlo Brunner, Sebi Schmidig, Nadja Räss, Markus Flükiger, Daniel Häusler, Stiller Has, Hinterzimmer Records, Sina, Norbert Möslang, Bruno Spoerri, Demolition Blues, Klibi+Caroline, King Pepe, Flo Kaufmann, Rainer Trübi, Bernd Schurer, Cod.Act, Die Regierung, Kloster Disentis, Ted Robert, Bauchamp, Velma, and many more.
Via the ear, the audio-visual performance «Sonic Traces: From Switzerland» with all its musicians, artists and sonic sources offer a varied insight into the coexistence of poor and rich, migrants and Swiss citizens, city dwellers and village folk, sophisticated taste and lay culture, old and young.
To witness «Sonic Traces: From Switzerland» implies new and surprising sounds of Switzerland and is an invitation to gain a new vision of Switzerland.
The Performance
The «Sonic Traces»-performance visualises how Switzerland sounds today. It offers varied, surprising and contradictory insights into 21st century Switzerland. The basic framework of the performance is sonic sources from Switzerland: music, noise, everyday-, media- and nature-sounds. They are processed into a dense acoustic mixture, partly alienated and manipulated. In the process of collecting, not only sounds, but also images are captured: images of places, people, instruments plus other objects, as well as films with interviews and concerts. They complement the acoustic mix on a visual level and in form of noise the video-audio-tracks also supplement the acoustic mix. The performance bets on live elements with live musicians within a clear compositional and dramaturgical framework. Continuously, the live performances are altered and complemented: various guest artists are invited and the performance is adaptable in topical focus according to certain locations or festival themes, or any current national or international discussion. The performance is deliberately seeking a mixed audience: experts as well as lay people are addressed. It can be adapted to great concert halls, art galleries, cinemas or any size of club.
The internet- and radio-project
Next to the performances, the website www.norient.com will be turning into an interactive protocol. All researched data is continuously up-loaded onto the webzine, which is, together in a dialogue with the artists, edited, complemented and commented upon. All portraits are composed in the on-line dossier on «Sonic Traces: From Switzerland». In addition, Radio Bern (RaBe) – broadcasting worldwide on www.rabe.ch – will be airing the monthly radio show «Sonic Traces: From Switzerland» as from summer 2012.
Clippings
«Sonic Traces: From Switzerland» has been funded by: