Since 2002, the internationally active association Norient – network for local and global sounds and media culture – has been working interdisciplinary at the interfaces of music and society, journalism, science and blog-culture.
Norient is an innovative network for music and cultural promotion, exchange and intermediation, treating subjects of globalisation and digitalisation for a broad international audience. Core pieces are the Norient on-line magazine, together with Norient publications and releases. In 2009, Norient won the music-mediation award of the Canton of Bern. The core-team of Norient lives and works in Bern and Zurich. Norient is domiciled at PROGR – Bern Centre for Cultural Production.
In the Norient on-line magazine, active individuals from media and cultural fields, as well as scientists, report of musical and cultural trends and developments from Africa, Asia, Latin America, Europe, USA and Switzerland. Their reportages, podcasts, background features and blog articles convey music, musicians (plus the phenomena "music" in general) to a broad audience in Switzerland and abroad. Norient stands for qualitatively high-level music journalism and offers authors from the entire world a well-attended platform for their reportages background analyses and commentaries.
In the Norient Academic Journal , scientific articles by junior scientists are published and chosen in peer-to-peer method.
Due to authors scattered all across the world, the Norient magazine is not Eurocentric; it offers space for a great number of perspectives and positions. In future, the best articles from the Norient on-line magazine shall be annually published in a compendium.
Events
Since 2002, Norient produces thematic events about musical, cultural, political and social themes in Bern, in Switzerland and abroad. Norient uses generated knowledge from its network of musicians and authors from the on-line magazine. Norient has worked with numerous institutions and event promoters while hosting concerts, DJ-nights, conferences and film soirées. As from 2010, Norient-productions have been focussing on one main event, the annual Norient music film festival at Kino Reitschule Bern. Further, Norient acts on and off as co-promoter of events.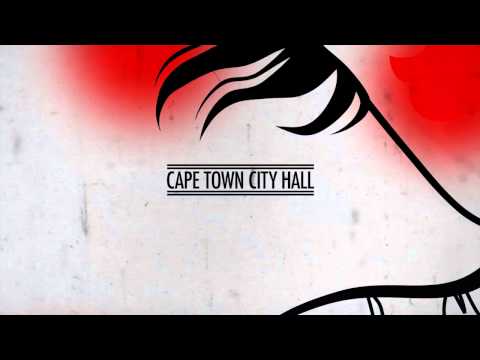 Artist-Collective
The findings of Norient's varied activities are also implemented artistically. Currently, the artistic focus is on the project «Sonic Traces». In these audio-visual live-performances, scientists together with sound- and video-artists assemble music, noise, interview-samples, background texts and images into a dense collage of sound and vision. In 2008, «Sonic Traces: From the Arab World» won the "Sitemapping Award" of the Swiss Federal Department of Cultural Affairs.
Norient has been working on the performance «Sonic Traces: From Switzerland» since 2011. In 2010, "Migros Kulturprozent" awarded Norient in the competition «Subsidies for Digital Culture» with a contribution. Performances will start from May 2012 (go to Events).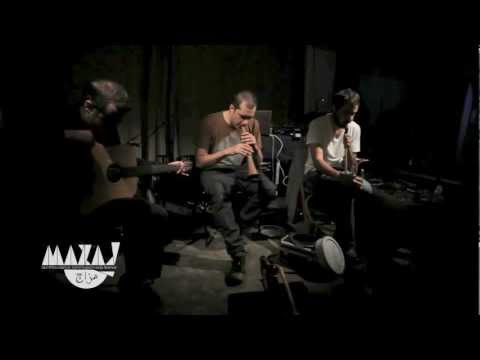 The networking idea remains essential in the artistic work of Norient. Many projects are implemented in collaboration with national and international musicians. Occasionally, Norient appears as «Norient soundsystem» at DJ-events in Switzerland and abroad.
Publications and Releases
Norient publishes books, CDs and documentaries. In collaboration with RecTV, Norient is currently looking for funds to finance a documentary series on «Global Sounds». In 2012, the US-American publisher «Wesleyan University Press» will be publishing the book «Arab Avantgarde», which is being co-edited by Norient (Thomas Burkhalter).
Further, Norient is curating two CD-compilations: «Golden Beirut – New Sounds from Lebanon» with Outhere Records Munich (2011) and «Experimental Music from the Arab World» with Belgian label Sub Rosa (2012).
Further Activities
Norient members hold lectures in Switzerland as well as abroad and produce radio-features and podcasts for German-speaking radio stations (Swiss Radio DRS 2/3, Radio RaBe, SWR2, Bavarian Broadcasting Services).
Topical focus
With its multitude of activities, the Norient team aims to convey competently and independently current, sophisticated musical work to a broad audience, as well as specialised niche experts in Switzerland and abroad. Norient regards itself as Internet platform and market opener. The network focuses on subjects such as «modernisation», «cross-culturalism», «resistance», «trans-nationalism», «media-culture» and «locality» and uses the phenomena of music as seismograph for cultural, social, economic and political realities in the world of the 21st century.
Norient focuses on concise musical positions of the 21st century. Central are musicians, who process local and global influences in a self-contained manner, interpreting traditions using current forms and techniques, reflecting cultural interaction of globalisation, digitalisation and urbanisation, referring in critical manner to social and political realities of their homelands as well as those first, second or third generation migrants living in Switzerland and Europe searching for new musical combinations.
Norient works deliberately on the interfaces of centre and periphery, urbanity and rurality; closes cultural gaps and contrasts varied taste- and niche-cultures.
Norient History
Norient-Website 2006 – 2010 (Design Eva Rolli):
Posters from past Norient Events:
Quotes
«Other blogs, such as the crucial wayne&wax, Norient, Mudd Up!, and End-of-WORLD music, represent an emerging online literature on World Music 2.0 and global circulations of popular music.» PublicCulture, 21.11.2011
«Norient.com, beheimatet in Bern und auf Deutsch und Englisch geführt, darf für sich reklamieren, eines der bedeutendsten Foren für globale Untergrundsvolksmusik überhaupt zu sein.» (Passagen, Das Kulturmagazin von Pro Helvetia, Ausgabe 2/2011)